Welcome to UK Karting, providing comprehensive information on the sport of karting in the UK. Karting is one of the fastest growing forms of motor sport in the world offering speed, thrills and great competition. Try it once and you'll never look back!



December & Christmas Meeting (05/12)
Owner driver race meeting - Sunday 11th. More...

FIA World Motor Sport Council (02/12)
Recent decisions concerning Karting. More...

Name Change For New 2017 Series (01/12)
Introducing the birelART UK series. More...

Kart Components Manufacturing (30/11)
KC30 brake system homologated. More...

2017 Beckons For DR Kart UK (28/11)
And Starlane Telemetry Systems. More...

Precision Racing (24/11)
Success leads to expansion in 2017. More...

Latest News From Shenington (24/11)
Online payments, Jnr TKM Clumban, and more! More...

OK & OKJ Winter Series PFI (23/11)
Special offers available at all rounds. More...

Kent Kart Championship (22/11)
Lydd confirmed to host 2 rounds. More...

Rye House Bambino Festival (18/11)
Come and join the fun on 10th December. More...

2017 OTK Chassis Break Cover (17/11)
The evolution continues, get ready to win. More...

Kimber Is Rotax World Champ (16/11)
Brit star drives from 40th to 1st at Sarno. More...

MSA Extends Vortex Contract (15/11)
Two-year extension for engine supply. More...

NJL Racing - At Your Service (07/11)
Get prepared for 2017. More...

Kart Tek Racing (04/11)
We can help you. More...

IKR Owner Driver Race Meeting (03/11)
Lydd, Sunday 13th October 2016. More...

Intrepid Chassis Range

(01/11)


In stock and available now! More...

Become Part Of The ACR Team

(01/11)


Permanent support role opportunity. More...

Tonykart Bambino

(28/10)


Ready for Christmas. More...

2017 Rotax Classes For MSA Racing

(26/10)


MSA approves introduction of EVO accessories. More...

OTK Dominates X30 Internationals

(26/10)


Brits York, Bradshaw & Clarke lock-out podium. More...

Test The New Rotax Evo

(25/10)


With KR-Sport at Whilton. More...

Easykart UK Cadet Academy

(21/10)


Try out for free on 26th October. More...

Test Drive A Rotax With DHR

(20/10)


Sign on and drive off! More...

'New Look' TVKC Winter Series!

(20/10)


Introducing some new features. More...

Coles Racing At Whilton Mill

(18/10)


Come and test the new Rotax. More...

MSA British Superkart Championship

(17/10)


Rounds 13-14: Pembrey, 16 October. More...

It's Almost Time For Kartmania!

(13/10)


26th & 27th November at Silverstone. More...

X30 Seniors & Masters Drivers

(12/10)


Special Shennington deal. More...

MSA Superkarts & Bambinos

(12/10)


At Pembrey & Buckmore Park. More...

10% Discount On Transponders

(11/10)
MyLaps X2 Kart transponders special offer. More...
[ More News... ]

Send your news to newsdesk@karting.co.uk*
General Enquiries, Comments etc. mail@karting.co.uk
* - Please note: A charge is made for the publication of press releases and promotional news items.

Announcements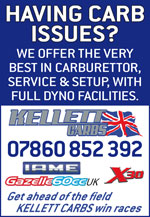 The following text is for the benefit of search engines only:
UK Karting is the UK's largest karting site,the most comprehensive karting site, and above all, the most popular karting site. Featuring kart racing across the UK, UK Karting covers all forms of karting and kart racing. We provide information on all forms of karting and kart racing including details on all classes from Pro Karts to Gearbox Karts. We also provide karting information relating to karting race results, race dates and reports of kart race meetings. Karting is one of the worlds most popular forms of motor sport. Karting is also one of the most accessible forms of motor sport, allowing millions of people to try a form of motor sport. Karting is also the worlds fastest growing form of motor sport, with many millions of people racing karts for the first time each year.